Blog & News
The Greatest Gift
The greatest gift you can give another Human Being is the gift of 'Time'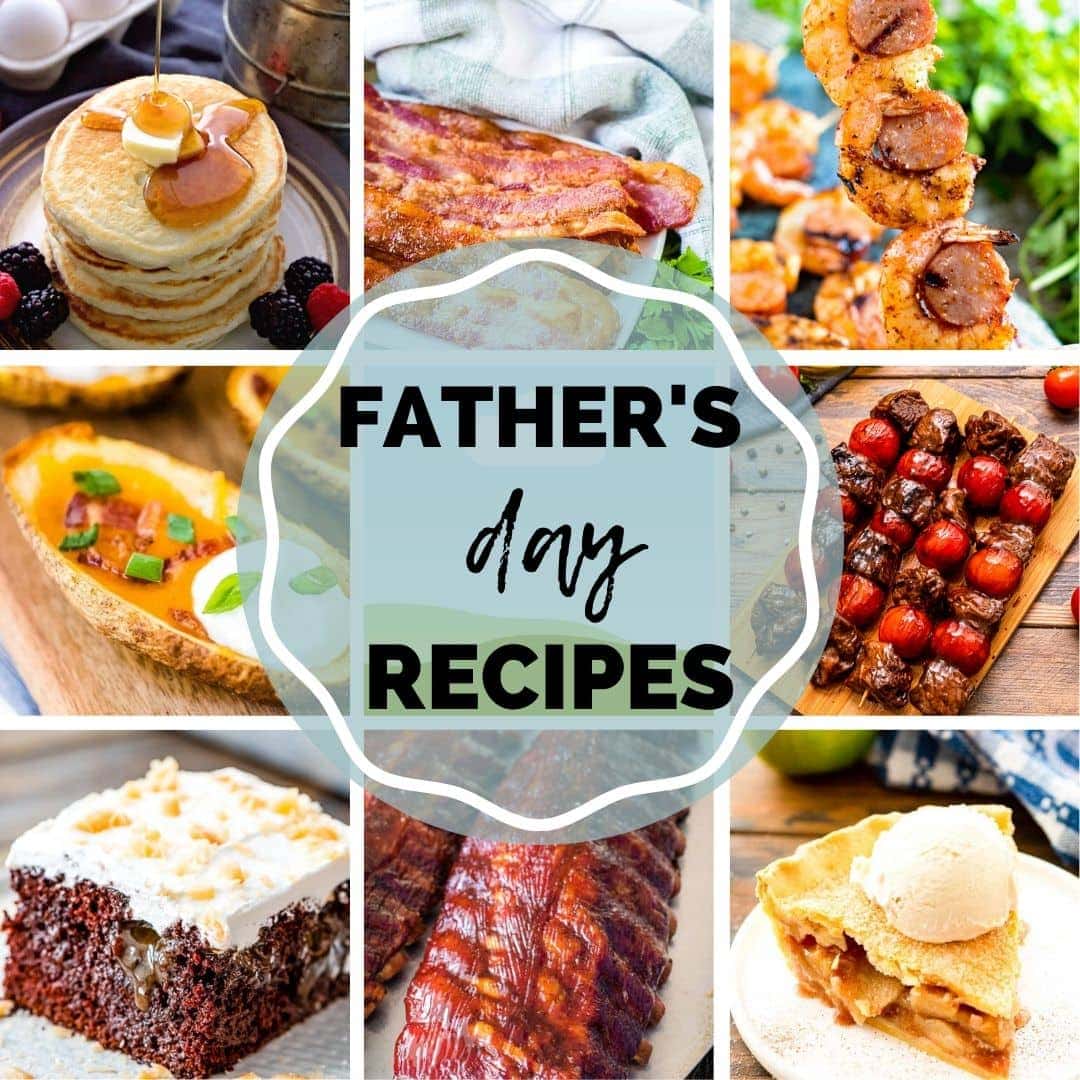 ---
It's all about Dad and it's time to make his favorite recipes for the ultimate breakfast, lunch or dinner. We have gathered together something for everyone. Tons of great ideas like kabobs, ribs, shrimp, steak, potato salad, pancakes, bacon and more. Don't forget dessert like Better than Sex Cake, Apple Pie or Strawberry Pie!
Father's Day is right around the corner! I always like to spoil my husband and my Dad with a bunch of food on Father's day because let's get real, that's typically their favorite thing isn't it?
Remember the saying, "The way to a man's heart is through his stomach." This roundup will make any man drool! Treat the Dad in your life with some delicious manly recipes. From burgers, to steaks and stuff wrapped in bacon – these recipes will not disappoint any manly man in your life!
Plus, I'm sure you'll enjoy it too! You can't go wrong with this line up!
Click any of the headings below to jump straight to that section!
Start the day off with a hearty breakfast featuring one of these recipes. We have everything from perfect light and fluffy scrambled eggs, crispy bacon, breakfast enchiladas (
Planning a big meal? Start it off with a few appetizers to munch on before the "main event". This will keep everyone happy before it's time to dig into the main course!
Serve a few cocktails with your appetizers. Here's a few quick and easy ones that won't take long to make and don't require to many ingredients!
It's time for the big event! Fire up the smoker and make some ribs, grill some kabobs or stay inside with our delicious French Dips or Pork Tenderloin recipes!
The side dishes are sometimes even better than the main course when you make our famous potato salad or pepperoni salad! Maybe your guy has a sweet tooth and loves Cookie Salad!
It's time to treat them right with a fabulous dessert. Don't forget the ice cream or whipped topping on the pie if you go that route!